Catering by Palermo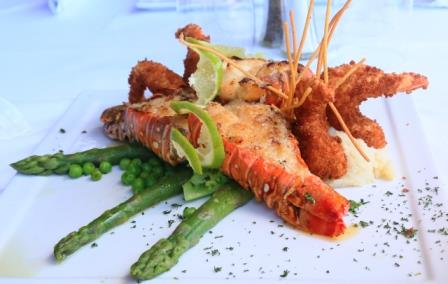 Chef Johnny Guadamuz and "Catering by Palermo" brings artistic design and delicious catering to local corporate and family events. Concierge and planning services free hosts from shopping and cooking to focus on entertaining guests.
New comprehensive solution for social and corporate events with luxury resort facilities close at hand for guests. Events produced at homes, businesses or in the gardens or pool patio at Villas de Palermo Hotel and Resort. Concierge staff available to arrange menus, decor, activities, entertainment, transportation and overnight lodging.
"Catering by Palermo" combines fresh ingredients, premium beef and local seafood with experienced service measured to international standards. Johnny Guadamuz leads his team of professionals with over 25 years experience producing events and catering through international hotels.
"Catering by Palermo" provides personalized service with distinction at competitive prices. Attention to detail and service are trademarks of Villas de Palermo.
Services include event planning, full-service banquets serving 20-150, elegant family events, corporate coffee breaks and cocktail hours, buffet and plated service, presentation by uniformed staff including local delivery, setup and cleanup.
Call 8670-7283 or email events@villasdepalermo.com and we will prepare a quote for your next catered event.