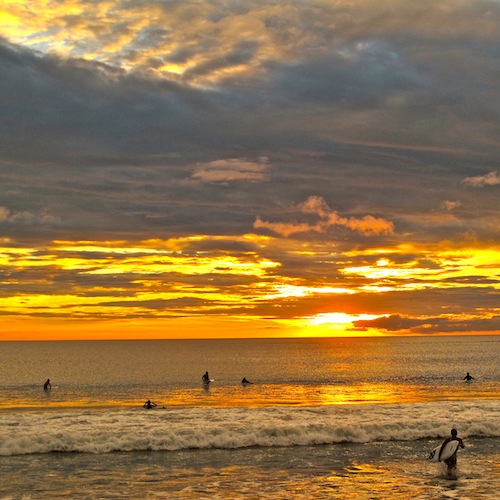 Villas de Palermo Resort is now partnering with San Juan Live to exclusively host Insider Tours in San Juan del Sur.
Travelers looking for adventure combined with comfort have come to the right place. In our style of travel you're deeply rooted in the region and in the perfect spot to notch up another great experience. All you need to do is choose how to spend your time. Then, delegate all the travel planning to us.
If you're dreaming of warm water and consistent waves with personal surf coaching at the best surf breaks in the region, the Insider Surf Tour is calling your name. If you are itching to indulge your sense of adventure try the Go Adventure package. Or if you and your family are seeking an experience where you immerse yourself deeply into Nicaraguan culture and give something back to the local community, then we suggest that you make it a "Vacation with a Purpose".
Whichever you choose, all tours include daily breakfast and 4 nights of luxury accommodations at Villas de Palermo.
You can find detailed information on pricing and the itinerary directly at San Juan Live Insider Tours here.