Yoga & Wellness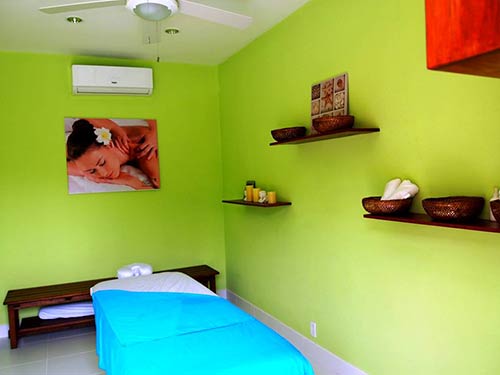 Leave your work and worries behind and retreat to a world of wellness. Healthy living starts the minute you arrive. Now when you book the Yoga & Wellness Package at Villas de Palermo Hotel & Resort, you and your partner will receive your choice of a pampering treatment from our selection of Spa and Wellness Services.
The Yoga & Wellness Package includes:
Luxury ocean view villa with free wi-fi and all associated amenities
Daily breakfast with a variety of fresh local tropical fruit
Daily private yoga classes – yoga mats are provided and you can choose from a selection of class styles and levels to suit your experience
Your choice of either of a surf lesson or day passes to the local cardio gym
We offer four (4) and six (6) day yoga and wellness packages. Contact us for pricing and group discounts.