Nicaragua Sotheby's International Realty and Villas de Palermo announce new sales partnership
Buying a luxury vacation home overlooking the bay in San Juan del Sur, Nicaragua just got easier. Nicaragua Sotheby's International Realty and Villas de Palermo offer "Resale's in Villas de Palermo" to bring buyers and sellers together.
SAN JUAN DEL SUR, Nicaragua – Sept. 14, 2016 –  Sotheby's International Realty in Nicaragua and Villas de Palermo are partners in bringing you "Resale's in Villas de Palermo" to facilitate your dream of owning a luxury vacation home. Highly experienced with conducting international real estate transactions in Nicaragua and familiarity with the residential communities in San Juan del Sur make this partnership work for you. We will introduce you to a tropical, Pacific coast life-style, as well as the shopping and the surf breaks nearby.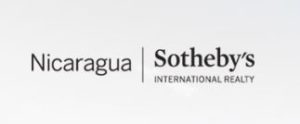 About Sotheby's International Realty:
Founded in 1976, the Sotheby's International Realty brand is a unique luxury network of brokerage agencies offering a wide collection of luxury homes, estates and properties for sale throughout the world. With more than 800 offices and 18,000 sales associates across 63 countries and territories, our network is committed to helping its clients find a home in the world's most desired locations through our luxury real estate agents. Our purpose is to artfully unite extraordinary properties with extraordinary lives – servicing the needs of the most prestigious clientele in the world.
See our listings at http://www.nicaraguasir.com/eng/sales/detail/534-l-5170-z…
About Villas de Palermo Hotel and Resort:
Villas de Palermo Hotel and Resort is located in San Juan del Sur, a city that bridges Costa Rica and Nicaragua on the Pacific Ocean. The hotel and residential community feature 50 villas, flexible in-room work spaces, full-kitchens and room service, free wifi throughout the property, as well as both large and small, air-conditioned conference and meeting spaces. Villas are for rent by the day, week or month, as well as for sale as vacation homes. Terraza de Palermo Restaurant offers catering, as well as a dramatic dining experience overlooking the pool with sunsets into the Pacific Ocean.
Reservations and further information are available in english or spanish from the hotel at reservas@villasdepalermo.com, by calling +1 800 734-3402, +505 8672-0859 and http://www.villasdepalermo.com/
Contact:
Richard Puntis +505 8770-0778 or
Marketing at Villas de Palermo
+1 800 734-3402
marketing@villasdepalermo.com