2016 February Newsletter
We want to share some recent successes at Villas de Palermo with you, our valued clients and homeowners.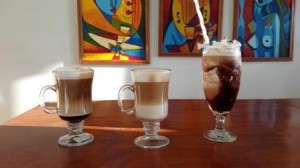 In association with Café Premium Segovia, the New Espresso Cafe Bar at the pool is now open and serving hot and cold espresso coffee drinks.
Updated All-Inclusive menus and new options for meals "a la carte" give guests booking discounted rates the option to add breakfast, lunch, dinner, all 3 meals or all-inclusive to their reservation at new lower prices.
We invite you and your friends to enjoy our hospitality with a special discount from 20 February to 29 May. For just $99, plus tax, reserve a totally equipped villa for 2 people. Not applicable for Semana Santa (March 20-26).  
Click on BOOK NOW and find dates this $99 promotional fare is available. If these promotional fares are not available online please call 1-800-734-3402 or reply to this message with the dates you prefer.
See you soon,
Villas de Palermo
http://villasdepalermo.com/
info@villasdepalermo.com
Phone: 1-800-734-3402
This offer V012016 is not available during Semana Santa March 20-26, 2016.